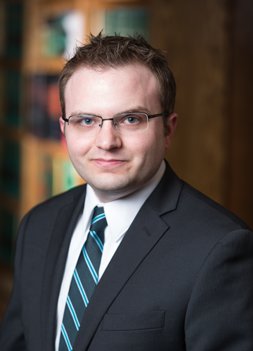 Larry E. Finn
Attorney
"I believe that a lawyer should communicate with a client regarding the desired legal outcome, set reasonable and legitimate expectations, and keep a client well informed as to any ongoing cases."
Larry joined Rubenstein & Pitts in 2013 as a civil litigation and transactional work attorney. Larry primarily represents individuals and corporations in land use issues, zoning and planning issues, including board of adjustment applications and appeals. He also handles contract disputes and trust litigation. Larry also handles administrative appeals and litigation to assist businesses and individuals in acquiring local, state and federal licenses and permits, variances, conditional use permits and liquor licenses.
Prior to joining the firm, Larry worked as a Licensed Legal Intern on civil, family and criminal cases, including civil litigation, criminal defense, bad faith insurance claims, employment discrimination and products liability.
He has appeared before both state and federal courts, including the District Court of Oklahoma County, District Court of Canadian County, and the District Court of Logan County courts regarding civil, criminal, probate, and family law matters and the United States Bankruptcy Court for the Western District of Oklahoma. He has also appeared before the EEOC on claims involving Title VII, the ADA, and the Fair Labor Standards Act. Before attending law school, Mr. Finn was a certified paralegal at a firm handling plaintiff's cases and employment class actions.
---
Education
J.D. from Oklahoma City University (2013)

Paralegal Certificate from the University of Arkansas

B.A. in History and Political Science from Arkansas Tech University (2007)
Admissions/Memberships
Tenth Circuit Court of Appeals

Oklahoma Supreme Court
Phone: (405) 340-1900 ext.116
Fax : (405) 340-1001