Daniel G. Howard
Attorney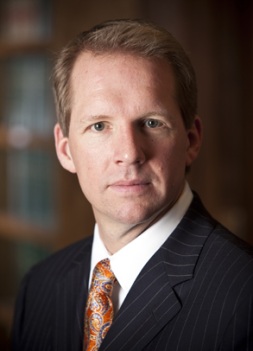 Daniel G. Howard
Attorney
"Focus on the understanding your client's business first and you will be better able to help them with their legal issues."
Currently, Dan is Chief Operating Officer and General Counsel for a start-up telecommunications software company, 46Labs LLC, where he oversees day-to-day operations, assists the company developing new businesses and works to secure mezzanine level funding for the venture. In addition to his work with 46 Labs, Dan has been practicing law for twelve years, most recently at the firm Rubenstein & Pitts a multi-specialty law firm in Edmond Oklahoma. Dan's legal practice includes business formation, contracts, general commercial litigation, internet law and intellectual property issues. Dan holds a Bachelor of Science in Computing and Information Sciences and an MBA from Oklahoma State University and a Juris Doctorate from Oklahoma City University graduating Magna Cum Laude.
Dan began his legal career as an associate attorney in the business litigation department of McKinney & Stringer, a 100 attorney multi-specialty practice, where he worked for two years before opening his own firm and, subsequently, joining R&P. Before entering the practice of law, Dan was the co-founder and Chief Financial Officer of ThinkFast Enterprises Inc., a Kansas City consulting and marketing services firm. Prior to that, Dan pursued a career in the Information Technology field working for H&R Block as Group Manager and Cerner Corporation, the world's largest supplier of electronic medical records technology, as Managing Director of their supply chain management division. Upon completing his undergraduate degree, Dan worked at the Oklahoma State University Foundation as the Coordinator of Computer Services.
In addition, to occasionally acting as an Adjunct Professor of Business Law local universities, Dan is active with the Oklahoma State University College of Business and a member of the Executive Committee for the OSU college of Business. Dan has served on many for profit and not-for-profit boards, including moist recently the Edmond Chamber of Commerce and the Children's Hospital Foundation of Oklahoma where he is Finance Chair.
In addition to his Business and Academic achievements, Dan has been honored by Oklahoma State University receiving the prestigious Orange Star award and being named one of the Spears School of Business to 100 MBA graduates.
In his free time, Dan enjoys playing racquetball, mountain biking, hiking and spending time with his wife and three children.
---
---
Defining Case
City of Tulsa v. Tyson Foods, Inc., 258 F. Supp.2d 1263 (N.D. Okla., 2003).
A CERCLA case very early in my career. I drafted the response to a Defendant's Motion to transfer venue. Our argument's were accepted by the judge and the case stayed in Oklahoma's Northern district.
Education
J.D. (Magna Cum Laude) from Oklahoma City University (2003)

MBA in Change Management and Finance from Oklahoma State University (1994)

B.S. in Computing and Information Sciences from Oklahoma State University (1991)
Admissions/Memberships
Chief Operating Officer and General Counsel for a start-up telecommunications software company, 46Labs LLC

Oklahoma State University College of Business

Executive Committee for the OSU college of Business

Board Member of the Children's Hospital Foundation of Oklahoma
Honors and Awards
Oklahoma State University Orange Star Recipient

Oklahoma State University's Top 100 M.B.A. Graduates List

Oklahoma City University School of Law Magna Cum Laude
"Dan is an expert at looking at every angle of a situation and thinking through legal considerations when I'm facing difficult business challenges. His knowledge of not only legal issues, but business issues is unsurpassed."
"Dan is great to work with. His personality is easygoing and his focus on business is superb! He presents options and ideas in a very easy to understand manner, and is always professional in his duties. I would highly recommend Dan to any business needing an asset protection and general business attorney."