Civil Litigation
A civil litigation attorney will take you through the entire process of filing and pursuing a non-criminal lawsuit. An attorney can also advise you on whether your case is best suited for court, or can be handled better outside of the courtroom. A few examples of civil litigation include:  Contract disputes, family law/divorce, personal injury, debt collection and real estate disputes.
Please install Yoast SEO plugin and enable the breadcrumb option to use this shortcode!
Qualified Domestic Relations Orders (QDROs)
Rubenstein and Pitts is one of the few firms in the Oklahoma City metro area with attorneys that focus in the areas of QDROs.
A "qualified domestic relation order" (QDRO) is an order entered in a divorce proceeding dividing a party's retirement benefits. Every retirement plan maintains its own set of procedures for drafting the orders so that they comply with federal law. In order to effectively divide the retirement benefits at issue, and to ensure proper taxation of those benefits, the QDRO must be written by an attorney with knowledge and experience in this technical area of the law. A QDRO is a complicated, tax and employment law driven document which must be drafted by a lawyer is competent in this technical area of the law. A properly drafted QDRO will successfully transfer retirement benefits belonging to one spouse to the other incident to a divorce.
At Rubenstein & Pitts, we are dedicated to representing our clients with all of their domestic relations concerns. Whether we are dealing with child support, alimony payments or marital property rights for the benefit of a spouse, former spouse, child or other dependent of a participant, our attorneys are with you every step of the way.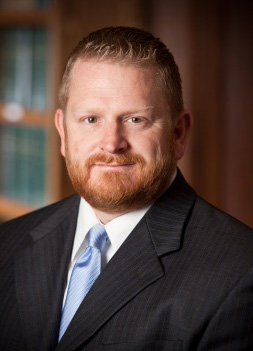 A. Kyle Swisher
Partner
Kyle has considerable experience in the areas of estate planning, asset protection, probate/guardianship, business formation and planning, real estate, tax disputes, contracts, litigation and general business transactions.

Kyle also represents clients in divorce matters by valuing and dividing retirement plan benefits and the subsequent preparation of Qualified Domestic Relations Orders ("QDROs").
---