Jonathan D. Reiff
Attorney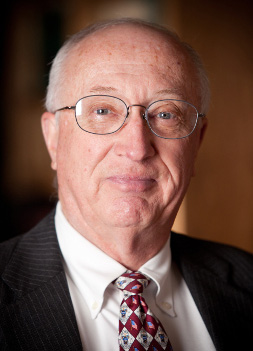 Jonathan D. Reiff
Attorney
Since 1981, Jonathan D. Reiff has handled a wide range of personal and business tax and estate planning matters. His practice includes multi-generation estate tax planning for parties with complex business and other holdings, ordinary trust and estate planning for individual and blended families, and tax matters relating to businesses. He is rated AV by Martindale Hubbel Lawyers rating service.
REPRESENTATIVE ENGAGEMENTS
Multi-generation estate planning for parties with significant diverse assets, postponing estate tax until the death of grandchildren, if ever; Ordinary individual trust and wills estate planning, settlement of estates, and probates; Tax and business matters including tax free reorganization, spin off, and acquisitions; identifying the tax effects interrelated charitable organizations and privately held business transactions; tax controversies and litigation with the Internal Revenue Service or Oklahoma Tax Commission; and substantial innovative and successful tax saving strategies.
---
Education
L.L.M from Southern Methodist University School of Law (1981)

J.D. from Wake Forest University School of Law (1967)

B.A. Harvard College (1960)

Preparatory education, Phillips Academy, Andover, MA.
Publications
"Using Crummy Powers in Trusts for Annual Giving", 58 Taxation for Accountants No. 3,150 (March 1997), reprinted in Taxation for Lawyers (Warren Gorham & Lamont)
"Tax Perspectives of Lease Acquisition Funds  Used as a Financing Vehicle in a Declining Market", 32 Oil and Gas Tax Quarterly No. 2, 367 (December 1983) reprinted in Southwest Legal Foundation Oil and Gas Accounting Institute (1985)
"Why Foreign Policy?  Why Vietnam? Whereto the Middle East", Vantage Press, New York (1976), adopted by the U.S. Army TRADOC REG. 142-11, 4 Sept. 1979.

Amendment to the Internal Revenue Code imposing a statute of limitations on taxable gifts which was enacted in 1997.
Admissions/Memberships
District Of Columbia, 1968

Oklahoma, 1982

Oklahoma Bar Association

Oklahoma County Bar Association
Honors and Awards
Guest panelist at the U.S. Army War College in Carlisle Barracks, PA (1996)

Former Regular Army officer and former Captain, U.S. Army Special Forces Reserve
Phone: (405) 340-1900 ext.120
Fax : (405) 340-1001